Discover more from leap.club blog
a network built only for women.
Over 84,000 subscribers
Gender diversity ratings and what needs to change
We started leap.club with a simple mission – more women in leadership positions. To accelerate this mission, we designed a program and started building a network, starting with 30 founding members in Delhi NCR on 1st May 2020. 3 months later, we're now almost 300 members strong across Delhi and Bangalore and have 30 powerhouses joining us from Bombay next month.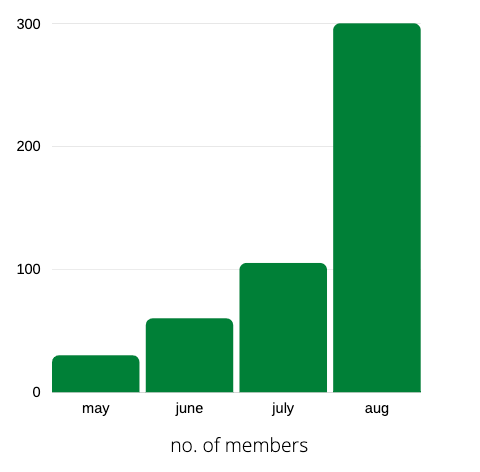 We also invested this time to understand more about the current professional experience of our members (and women in general) at their workplace. We won't mention specific company names and ratings, as our thought behind this is to learn and commit to making a change. While there are a few companies doing well when it comes to gender diversity and inclusion (high five if you're one of them), there is so much more to do–as managers, as companies, and as a country. 
We'll share a detailed report in the near future.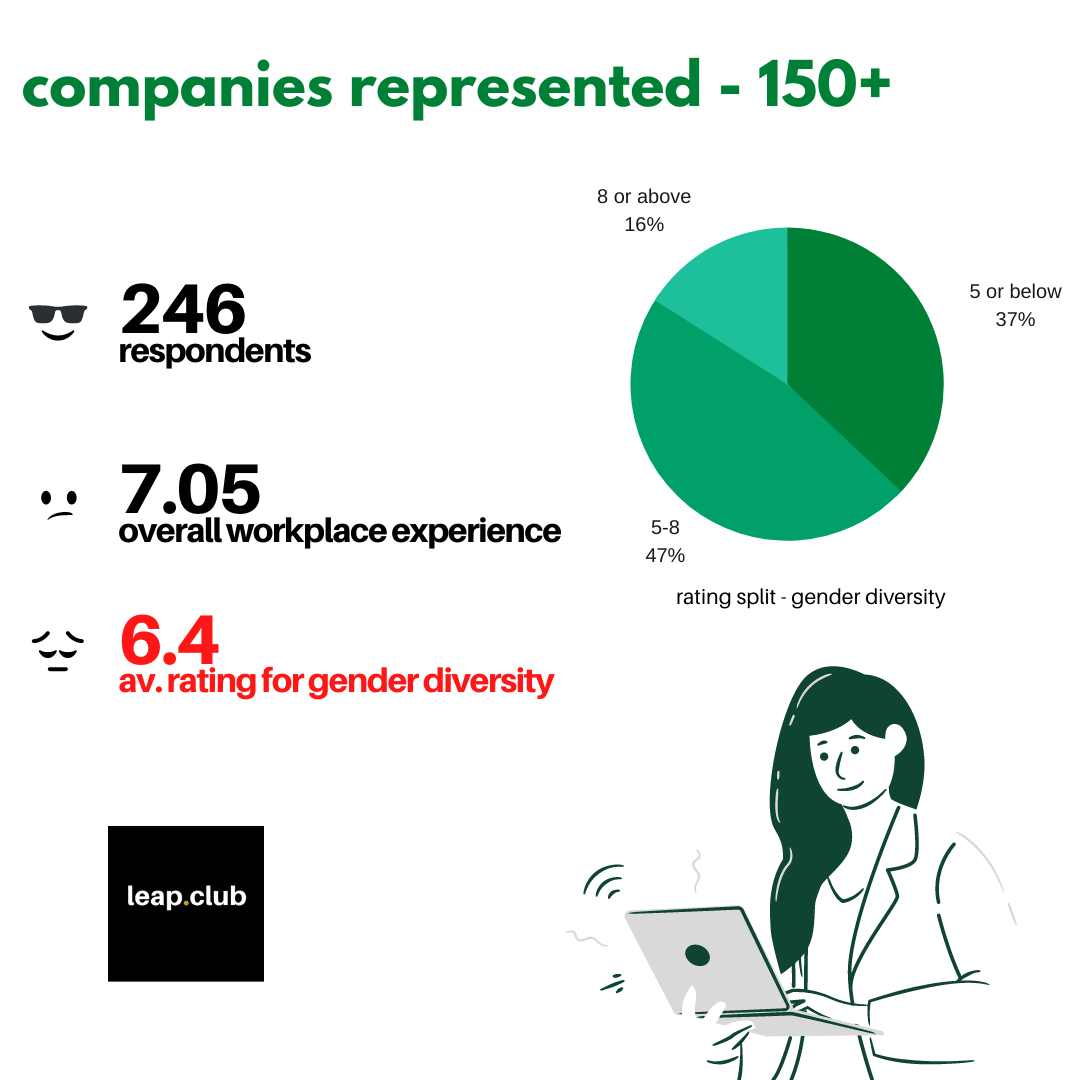 No of companies rated less than 3 on diversity and inclusion - 16

No of companies rated 1 :/ - 7
What our members have to say:
Gender equality needs to be a strategic priority with top-down support and have a data-driven approach to set aspirations and develop programs.  

Make sure the recruitment and promotion processes are fair and involve a diverse set of decision-makers. Women still earn 65% of what men earn for doing the same work and are less likely to get promoted to the next level  

Support the person, not just the worker. Managers and teams need to be trained to let go of their unconscious biases

Pave clear paths to leadership and make sure that enough role models are visible in the organization 

While giving feedback, leaders should focus on actions rather than personality traits. Learnings and insights should be gathered from exit interviews

Sponsorship is a far more structured form of support than mentorship. Advocate for a female employee at key inflection points in her career

Avoid making any assumptions about female employees, including their goals, needs, and ambition levels
We feel that companies that are doing well on this front should be mentioned – Google, Meltwater, 22feet Tribal, and NDTV. Your employees speak highly of you, and it makes us very happy!